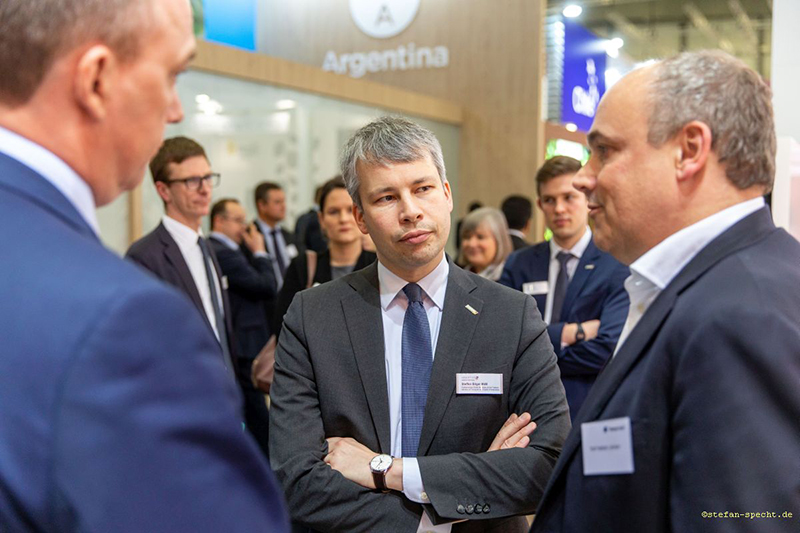 Fruit Logistica – Exhibition Tour and Evening Reception
logistic
07 Feb 2020
1768 Views
Comments
For the first time, the LAG was represented with its own information stand (Hall 26) at the most important trade fair for the global fruit trade in Berlin from 5th to 7th February 2020. The effects of the corona virus were felt despite the lack of Chinese exhibitors, but the presence nevertheless enabled a pleasingly high number of new contacts to be made. 3,300 exhibitors attracted more than 72,000 trade visitors over the three days of the fair.
During their tour of the fair on Wednesday, 5th February 2020, Mr. Steffen Bilger (MP), Parliamentary State Secretary at the Federal Ministry of Transport and Digital Infrastructure and Coordinator of the Federal Government for Freight Transport and Logistics, and the Chairman of the Board of the Logistics Alliance Germany e.V. Support Association, Marc Oedekoven, were accompanied by nine members of the Support Association.
The traditional evening event of the LAG in the Berlin Radio Tower was again a highlight for around 100 participating guests from business and politics, including ambassadors from seven countries.