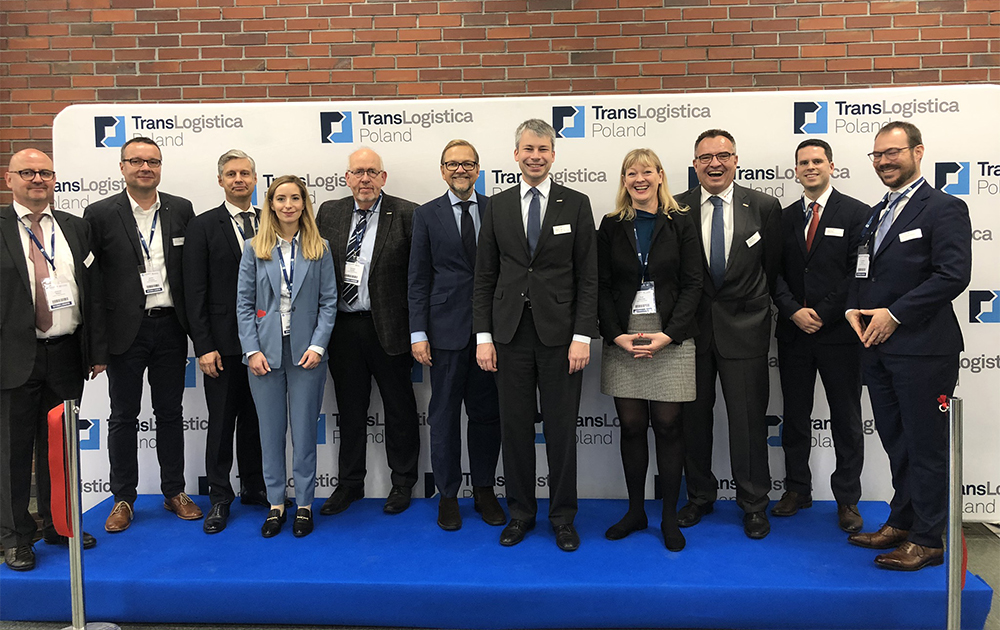 LAG-Delegation Trip To Poland
logistic
22 Nov 2019
597 Views
Comments
From 4-7 November 2019, the Logistics Alliance Germany (LAG) was in Poland for a delegation trip, making stops in Warsaw and Gdansk. Included on the itinerary was participation in the TransLogistica Poland trade fair in Warsaw.
The aim of the trip was to initiate connections and discuss cooperation opportunities with Polish companies and institutions. The focus had been on rail transport, the maritime industry, export-oriented companies and innovative approaches to digitalization.
The Warsaw leg of the trip was led by Steffen Bilger, parliamentary secretary for the Federal Minister of Transport and Digital Infrastructure (BMVI) and government coordinator for freight transport and logistics.
For more information visit : www.logistics-alliance-germany.com
Picture: © Logistics Alliance Germany