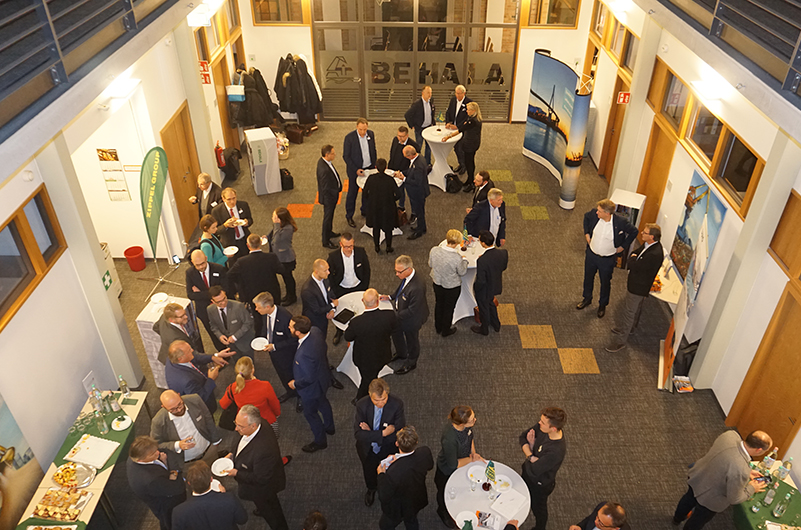 Ordinary General Assembly and Annual Network Meeting
logistic
26 Nov 2019
1132 Views
Comments
The general meeting and the annual network meeting (26th November 2019, Berlin) took place at the co-organiser Spedition Konrad Zippel in Berlin this time. At first in the premises of a former transhipment warehouse in the middle of Berlin's western harbour and then on a pleasure boat.
A total of 28 voting members as well as some guests from member companies and the BMVI attended the meeting. As always, there was a great deal of commitment in the discussions and the individual topics on the agenda were worked through. Apart from the rather formal votes on the discharge of the former board of directors, the annual financial statement 2018 and the auditors, there was also an emotional part, the farewell of the long-time auditor Dr. Bernt Mester, who went into well-deserved retirement. After the presentation of a farewell gift and long applause as a thank you for his dedicated work for the association, Helga Sommer was unanimously elected as the new auditor.
As in previous meetings, the topic of "delegation trips" was given a broad forum for discussion. On the topic of "lighthouse projects" the board of directors made the offer to initiate an exchange between the members on this topic via a moderated workshop: What does the foreign market need and how can we as logistics experts meet this demand?