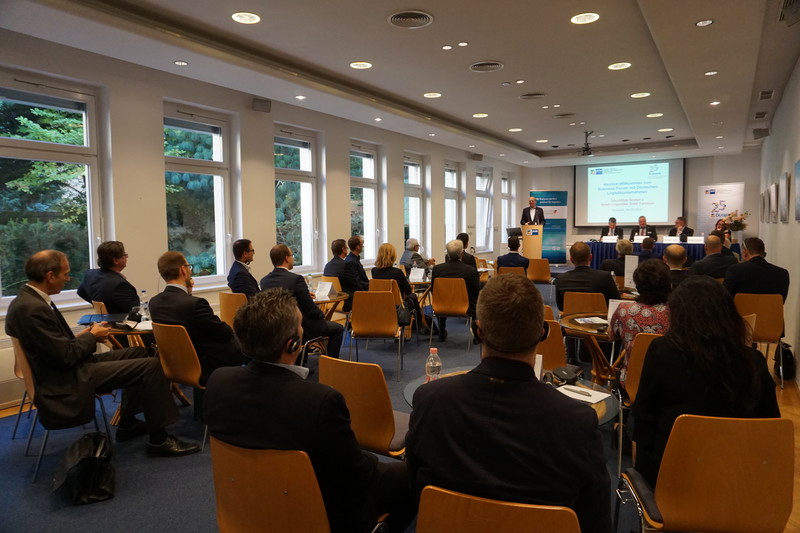 Successful LAG Delegation Trip to Romania and Hungary
logistic
28 May 2019
815 Views
Comments
From October 1-5, a delegation from the Logistics Alliance Germany (LAG) traveled to Romania and Hungary for the first time, led by the Federal Ministry of Transport and Digital Infrastructure. The Hungary portion of the journey (October 4-5) was headed by Steffen Bilger, parliamentary state secretary for the Federal Ministry of Transport and Digital Infrastructure and government coordinator for freight transport and logistics.

This trip included stops in the Romanian cities of Bucharest, Timisoara, and Arad, followed by a final stop in the Hungarian capital of Budapest. Participants were included in a program focusing on the rail freight transport sector, the automobile and supplier industries, as well as combined transport. Meetings and talks successfullly took place with associations, terminal operators, and central players in the air freight industry.

The aim of the trip was to solidify inter-European logistics networks and open up new market opportunities. It will also be an opportunity to raise the profile of Germany as a cooperation partner and a source of logistics expertise.